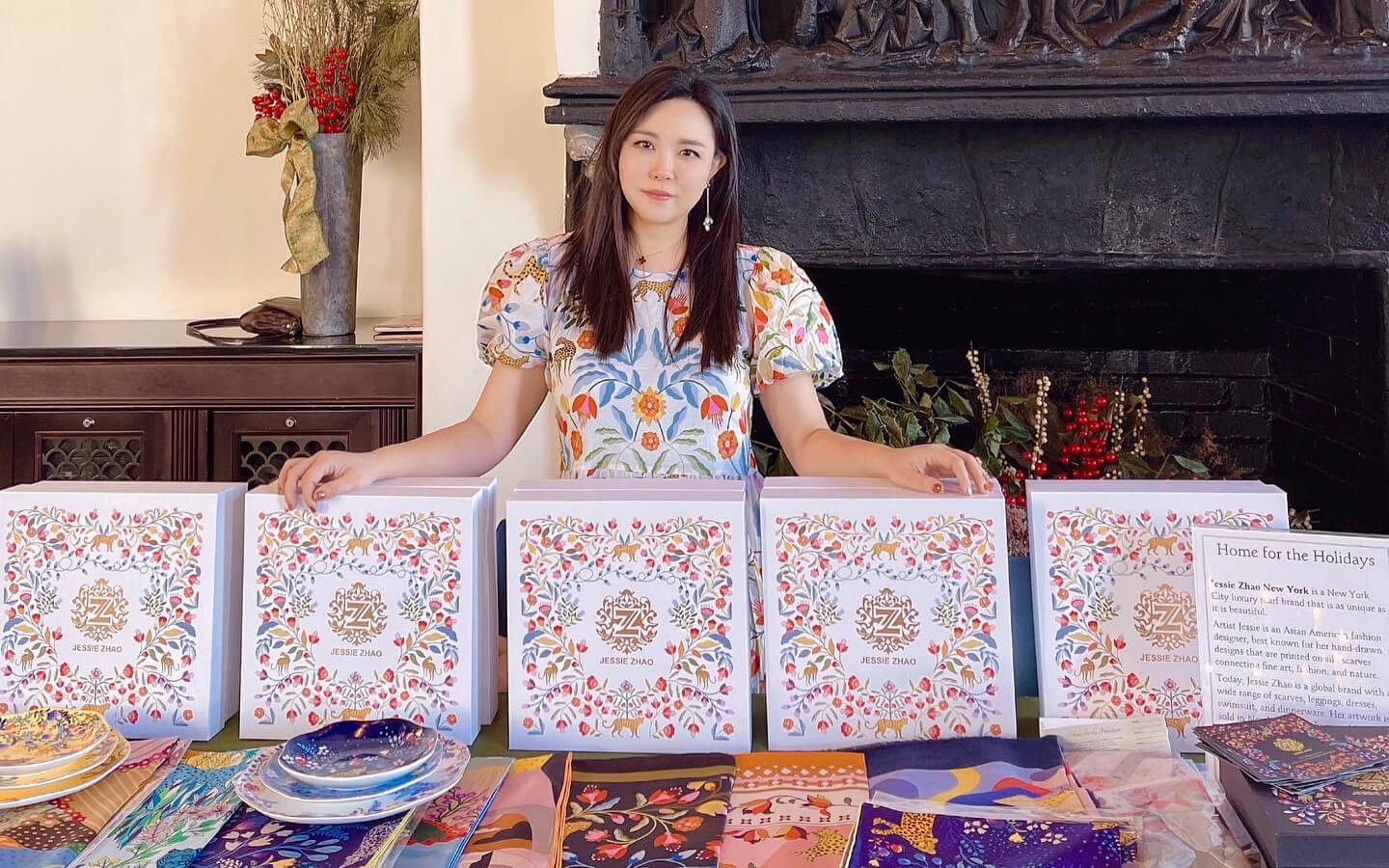 About Jessie Zhao
Jessie Zhao is an Asian American fashion designer, best known for her exquisite hand-drawn silk scarves. Her eponymous brand, based in New York City, is a celebration of the beauty of nature, fine art, and fashion. With a multicultural background and a Master of Fine Arts degree, Jessie draws inspiration from her passions to create unique designs that are a reflection of her artistic vision.
Since launching her brand in 2018 with hand-drawn designs printed on silk scarves, Jessie has become a renowned figure in the luxury fashion industry. Her stunning artwork seamlessly combines fine art and fashion with nature, resulting in prints that exude confidence and feature original designs inspired by the relationship between humans and the natural world. Each print is meticulously crafted and hand-painted in the New York design studio, imbued with personal meaning and storytelling.
Jessie Zhao's commitment to creativity and quality is evident in every artwork she creates, and her brand celebrates individuality, beauty, and art. The collections are available at the prestigious Smithsonian Museum, and the brand has expanded to include a diverse range of products, such as leggings, dresses, swimsuits, and dinnerware. With a global presence, Jessie Zhao products are sold in North America, Europe, the Middle East, and Asia.
Our Commitments